Individualized Fitness Training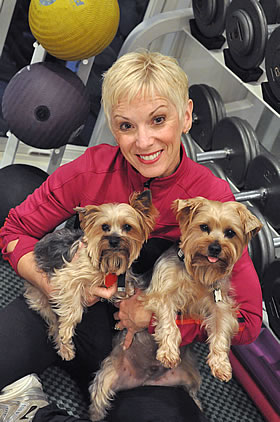 As your Personal Trainer, my first responsibility is to write a comprehensive program comprised of three components based on the results of your fitness assessments. Your program will include cardiovascular guidelines for aerobic workouts (i.e., target heart rates), strength guidelines for proper weight lifting, and flexibility guidelines.
Not limited to the above, all programs also include core conditioning, balance, and agility exercises. In addition, the client's needs are also considered: weight loss, sports performance, children, seniors, pre or post rehabilitation, pregnancy, nutrition (within scope of practice), and improved general health and fitness.
Whether you desire a program to prepare you for your first 5k run, simply want to learn proper walking mechanics, understand the many variables of achieving % of target heart rate, or simply lift weights with proper form and technique; your goals will be met through sound program design and education.
Recently all of us have been besieged by many buzz words in the industry such as core conditioning, interval training, circuit training, metabolic training, Gravity training, low and high intensity training, endurance versus pure strength training, and Pilates/Yoga training. I will help you make some sense of all of this with research and experience.